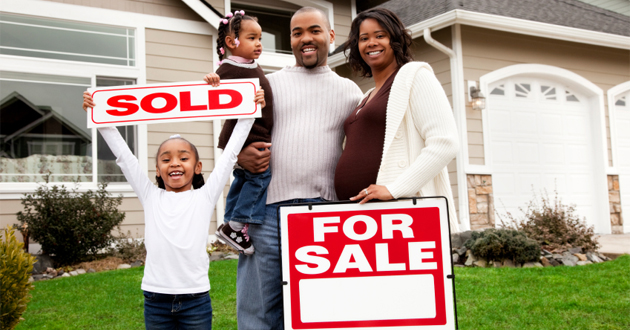 We Work With Mortgage Company's
Realtor's on call
We have Realtor's on call for all your house needs.
Don't Let your credit stop you
Don't let your credit stop you from getting the house of your dreams.
Downpayment Assistance Available
There are program's available to help you get into the house of your dreams.
START IMPROVING YOUR CREDIT SCORE TODAY!
Obtain a credit report from all 3 of the major credit bureaus without affecting your credit score.
Sign up with First Capital Inquiry and let our knowledgeable staff review and organize your credit report.
Log in to your very own secure profile that has designed for you and see all the accounts that will be disputed for you on your behalf.
WHY CHOOSE FIRST CAPITAL INQUIRY REMOVAL?
No Monthly Service Fees – Unlike the leading credit repair companies, FCIR. Does not believe in monthly service fees. With our "Pay-per-item" pricing, you will never have to worry about monthly fees again.
One-on-One Consultation – At FCIR. We value the importance of getting to know our customers. Set up an office appointment or simply contact our staff and we will walk you through your credit repair process every step of the way.
Track Our Progress – No more being left out in the dark. Every FCIR. Client is given their very own username and password so they can log-in to our secure server 24 hours a day to track the progress of their credit repair account.
Money Back Guarantee – Our team at FCIR. Is confident that you will see results. If we cannot remove and item from your credit report, we will refund you your money for that item. Click here to learn more about FCIR. And our guarantee.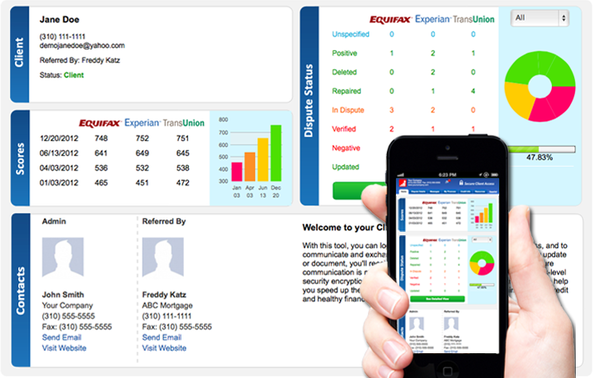 Frequently Asked Questions
Is Credit Repair legal?
Yes, it 100% legal. According to the FTC (Federal Trade Commission) and the FCRA (Fair Credit Reporting Act) a consumer has the right to question and ask for an investigation for every negative item on their credit report.
How long does it take to repair a credit file?
The average credit file takes 3 to 6 months to repair.
How many Credit Bureaus are there and why do I have different credit scores?
There are 3 major Credit Bureaus: Experian, Equifax and Trans Union. All three bureaus act independently and all have their own scoring systems.
What kind of information will I find on my credit report?
Your credit report contains your personal information (name address, date of birth, SS#, etc.); it is made up of your entire credit history, both positive and negative, for the last 7 to 10 years.
What affects my score?
Account Mix: If you have too much of one type of debt this will lower your score.
History: Length of credit history, number of credit card accounts, credit card activity, credit card balances, charge off accounts, late payments, collection accounts, public records, number of inquiries.
What type of balances should I maintain?
Your credit card balance should be between 20-50% of your credit card limit. (eg: If your credit card limit is $1000, your balance should stay between$200-$500)
What are the different types of negative accounts?
Late Payments, Charge off Accounts, Collection Accounts, Public Records (Bankruptcies, Judgments, Tax Liens)
how long does negative information stay on my credit report)
Late Payments: 7 years
Charge off Accounts: 7 years
Collection Accounts: 7 years
Public Records: Judgments: 7 years
Bankruptcies: 10 years
Paid Tax Liens: 10-15 years
Unpaid Tax Liens: Indefinitely
How are negative items removed?
Negative items are removed by requesting the Credit Bureaus to investigate the creditors and verify the negative information they are reporting according to the guideline s in the FCRA.
What if the negative information belongs to me?
The FCRA states that even if negative information belongs to you, if the information contains any inaccuracies, is not being reported and handled according to the guidelines set by the FCRA or cannot be verified in its entirety, then by law it must be removed. Statistics show that inaccuracies occurs more than 70% of the time in a credit file.
Is the removal permanent?
What kind of clients do you work with?
We Work with all types of clients.
What is your turn around time?
Are turn around time depends on each person credit report. Average turn around time is from 3-9 months.
Do you have an affiliate program?
We do offer affiliate programs please give us a call or email us with any affiliate questions.
I came to First Capital Inquiry for some inquiry removal service i had 65 on experian and they got them removed within 7 days I'm very happy my score jump up over 45 points.
I came to First Capital Inquiry to get my self removed from Chex Systems i needed to have a bank account again.  It was hard for me to get my payroll check cash without having a bank account they got me removed within a week I'm very happy with their service.
I looked up First Capital Inquiry and need 6 points to qualify for a home loan and I had some unauthorized inquiry's on my credit report I knew if I got those removed my score would jump up the 6 points I needed.  They removed a total of 10 Inquiry's in about 5 days and my score has went up over 20 points.
Give us a call or Email us anytime
Drop us a line anytime, and one of our customer service reps will respond to you as soon as possible